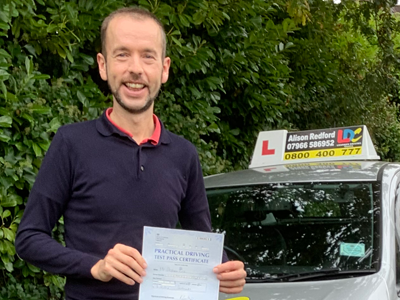 Stephen
A sincere thank you to Alison for the superb guidance and hugely practical advice that has helped me achieve this pass. What could have been another chore in an already busy life became an enjoyable experience and I related well to the expert tutelage that Alison provides. I'd highly recommend you giving her a call if you're serious about learning.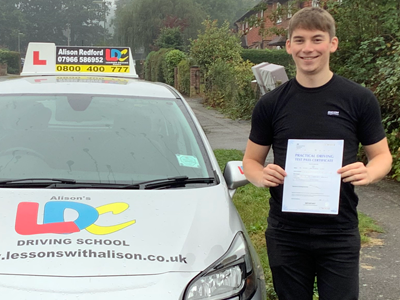 James L
When I started my lessons with Alison, I already held an automatic licence for 2 years but needed to upgrade to a manual. I needed to do this as a step towards becoming a police constable! Whilst handling a high volume of learner intakes at the time due to just coming out of lockdown, Alison was able to put some time aside to help me. I learned a variety of tips to help with every aspect of driving a manual car and also taught me some useful habits that have helped me when driving outside of lessons. On 14 September 2021 I took my test and passed with 4 minors. I have come out able to proceed with my application to become a pc and am very grateful to Alison for this! To anyone who is after an instructor who helps you to understand everything you do and allows you to do this at your own pace, I would recommend you get in contact with Alison and get learning!
Chris C
1st Time Pass
Another happy customer with a first time pass. Well done Chris. You held your nerve and got the right result.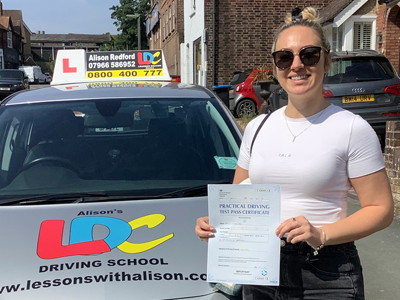 Lilly B
1st time pass
I started lessons again having not driven since I was 17. I was very nervous and cautious but after lessons with Alison my confidence and skills grew and despite a year's delay due to COVID-19 I was finally able to take my test and passed first time. I will now forever recite "tyres and tarmac" when stopping behind another vehicle. Thanks Alison.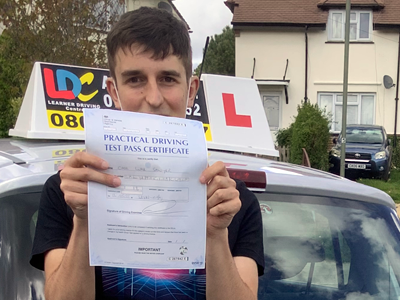 Cade
Delighted to have helped this young man attain his driving licence. Cade was a really committed student making the most of the LDC methodology. Well done Cade!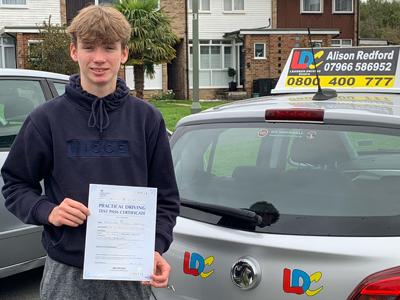 Alex G
First time pass
Alison couldn't have been a better driving instructor. She is patient and reliable and made me feel safe through the whole driving process. She is calm and gives clear instructions, talking through any mistakes. With Alison's guidance I have become a confident and attentive driver passing first time. I always looked forward to lessons with Alison and would highly recommend her to anyone.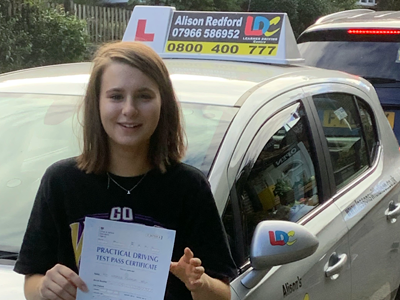 Natasha T
Thanks Alison for all your help.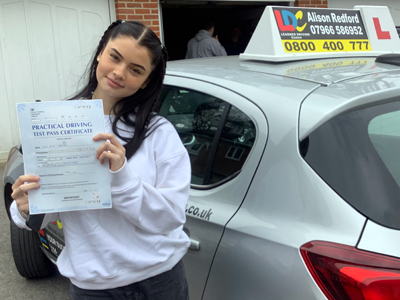 Evie Brewer
Great Result
Driving with Alison was a lovely experience, despite Covid and only having 12 lessons through a difficult time, Alison got me through and I passed first time! She made the lessons enjoyable whilst managing to share and teach her knowledge all at the same time. Thank you Alison for everything.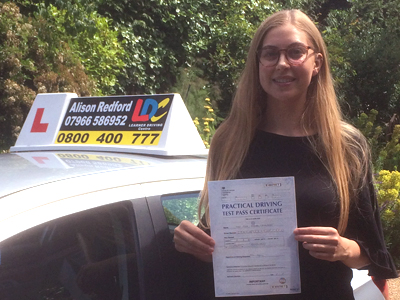 Ella
Alison - I would just like to say a massive thank you for helping me pass my driving test. You have been so patient and encouraging and that's exactly what I needed. It's been the biggest weight on my mind for so long and it feels amazing to have finally passed. Thank you!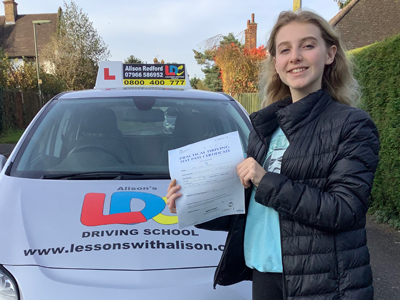 Evie
First time for Evie
Learning to drive with Alison and LDC was a really fun experience. I felt that the lessons were enjoyable, and extremely helpful in forwarding my progress in my driving skills.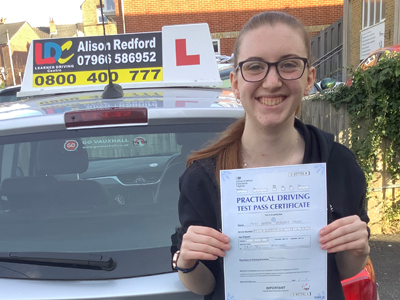 Ianthe
A great drive
Alison has been a great driving instructor. She's friendly and very patient. The LDC system has been really useful and the online resources helped massively with passing the theory test.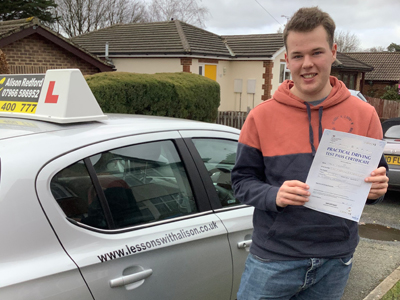 Max C
First time pass
Alison is a brilliant instructor, who always instilled confidence in my driving, and never failed to help me learn from my mistakes. I would highly recommend her services, and I am grateful to have passed my test first-time.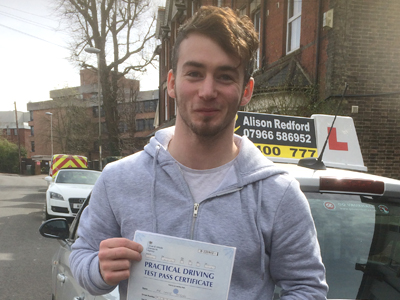 Louis M
Great Result
So pleased for Louis - and a lovely testimonial to boot "Fully recommend LDC driving school, learning from Alison was perfect as she was patient with my approach to learning and never gave up on me"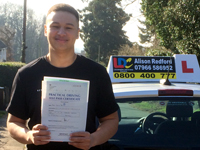 Ryan
Congratulations Ryan
Thanks to Alison I passed my test first time, with only 1 minor. She is a really good driving instructor who makes you feel at ease and explains everything ever so clearly. Would highly recommend her!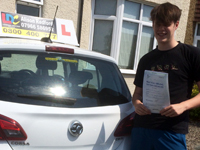 Dom Callender
After a couple of fails my confidence was very low. And then I stumbled across LDC and Alison. So glad I did. Alison gave me back the confidence I needed to believe in myself, and to believe that I could pass my test, which I have now done. Thanks Alison.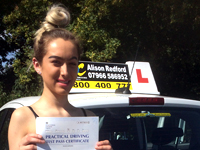 Ellie Hardy
Congrats Ellie
I really enjoyed learning with Alison. I always felt comfortable and at ease even at my early stages of driving. She is very helpful and great at what she does, and has a bubbly personality and great sense of humour which made our driving experience fun and enjoyable. A huge thank you to Alison for her patience and time which went towards helping me pass ...First time. Couldn't recommend anyone better.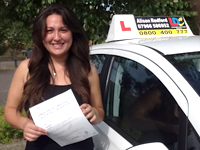 Darlene Tinson
So happy I chose Alison for my lessons, she makes you feel very at ease and stress free whilst learning so I progressed really well. I was lucky to have picked such a brilliant instructor.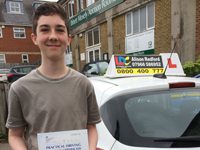 Charlie Kent
Well Done Charlie
Great result for Charlie recently despite thinking he had probably failed his test for very gently "kissing" the kerb 5 minutes before the end. The examiner was great telling him to "keep his head up and stay focussed right to the end" (which he did) and was rightly rewarded with a pass. Well done Charlie. It's never over until it's over!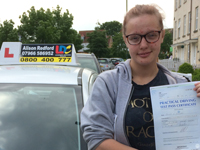 Olivia Williams
Great First time pass for Olivia
So pleased to report that Olivia passed her test first time. She held her nerve and delivered a great drive.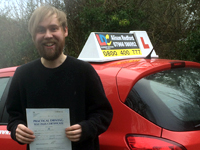 Will Rusbridge
First Time Pass
After a long break in learning to drive, mostly due to nerves, I decided to give it another go and stumbled across Alison's website. I found lessons with Alison to be fun and engaging, and I always felt safe and in control behind the wheel. Alison not only taught me everything I needed to know to pass my test first time but also put up with, and helped me through, my nervousness about driving. I cannot recommend Alison and LDC highly enough. Thanks a lot Ali!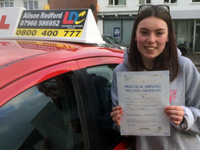 Nonnie Bullen
1st Time Pass
Ali has been a great driving teacher. She made me feel comfortable from day one and helped me to pass first time. She was experienced and willing to adapt lessons around me and my needs. I'd like to thank her for the hard work and time she put into helping me pass my test.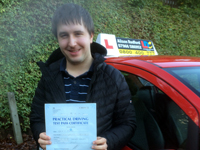 David Mason
1st Time Pass
When I I first started driving lessons I drove with another driving school and I felt that I wasn't learning much with the first one, so I heard about LDC from a friend who used this company and passed their driving test and I decided to go with LDC too. Alison told me a lot more about driving and the rules of the road and she gave me more feedback than the original instructor. I felt that I learned a lot more with Alison. I passed my driving test first time because of Alison teaching me to drive and I am so proud of this.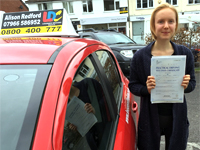 Hannah Boehm
First time pass in Reigate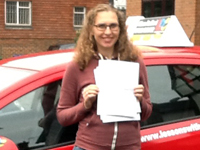 Irina Eltsova
Great News!
Finally PASSED! Alison helped me a lot to get rid of my "right side" driving habits which I thought was impossible. It was such a pleasure to have lessons with Alison. I would highly recommend Alison.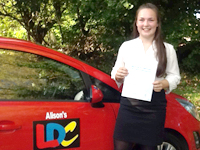 Niamh Marshall
Well deserved pass for Niamh
Alison, thank you so much for helping me with my driving. You were prepared to help me when my other instructor ditched me even though I was way out of your way. I can't thank you enough for being patient with me... Thank you so much.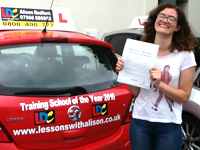 Bethany Arnell
First time pass for Beth
I can't recommend Alison enough! I came to her after having had 30 lessons with a previous instructor and not getting on well. I was very anxious about driving but Alison made me feel at ease. This time round I was really enjoying my lessons, making progress each time and I felt confident behind the wheel. Thanks to Alison I passed my test first time which I never expected considering how nervous I was to begin with! I couldn't have asked for a better instructor. I'd recommend her to anyone!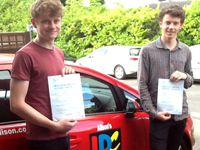 Lewis & Alex Simpson
Sibling Success
First one and then the other. Congrats guys on your well deserved passes. Enjoy your driving and stay safe.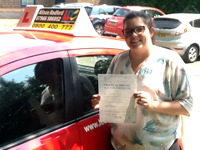 Chelsea Bennett
Great result!
Delighted for Chelsea, who passed her driving test recently with just a couple of minors. So pleased for you. Enjoy your driving and stay safe.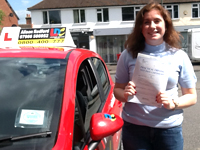 Esme Driscoll
So pleased I chose Alison and LDC to help me prepare for my driving test. I really enjoyed our lessons and the LDC approach gave me the confidence to just go out and drive. Would wholeheartedly recommend LDC and Alison.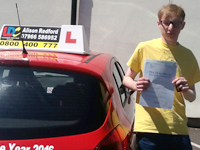 Max Anderson
Great pass for Max at Reigate last week.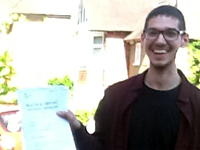 Dan King